Welcome to
FLAG UK
FLAG United Kingdom has over 20 years of programme excellence!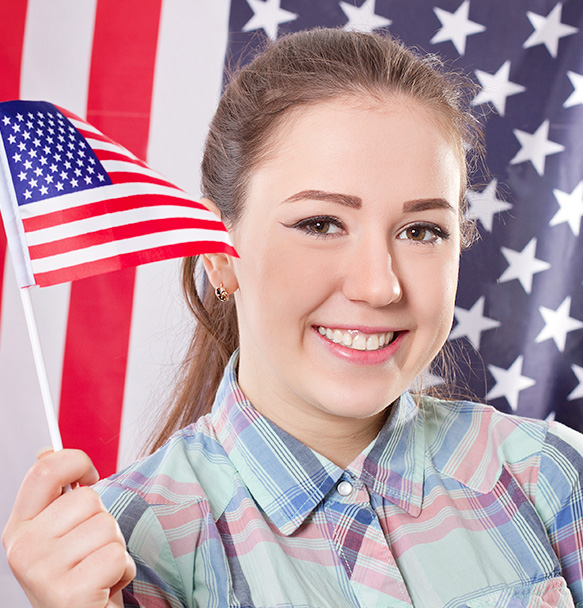 Welcome to FLAG United Kingdom
Over 20 Years of Excellence
FLAG UK's focus is aimed predominantly at students in their senior school years in the UK who would like to experience living in another country, attend a U.S. High School, make new friends, travel and take a year before returning to normal work or college/university. Students spend a total of ten months - August to June in the U.S. with an approved host family, with the programme student orientation typically being held in Baltimore near Washington DC. As a participant of FLAG, you are not just a number. The size of each programme is limited in order to allow staff to get to know each and every student and host family. This ensures that program participants feel supported and inspired, which is what FLAG wants.
Over 300 Students have participated!
Meet the FLAG UK team
W. John Grant founded FLAG UK in 2002 supported by his wife Alison who ran the administration and student support side of the organisation. Over the years he visited many High Schools, Colleges and Universities in the USA and gained a vast amount of knowledge and experience in international educational student travel and the process it involves. In 2015, we introduced another member to the FLAG UK team, former Flagship Student participant – Josh Perera who joined the team as the International Partner. Josh is a former Grove Academy pupil who spent a very successful year at Otsego HS, in Kalamazoo, Michigan and who brought a vast amount of knowledge and experience to FLAG-UK. Unfortunately, in March 2021 John suddenly and unexpectedly passed away. John was a special man whose dedication and commitment to the programme along with the impact he had on so many students was immeasurable, we will miss him dearly.
In addition, we would like to introduce you to a new member of the FLAG UK team, a parent of a former Flagship Student participant of 2020/21– Gillian Brand, a primary school teacher, who has now joined the team as an International Partner. She will assist in all aspects of the delivery of our programmes and we are absolutely delighted to have her on board as she brings fresh outlook and experience to FLAG-UK.
The new team are excited to spread the word about the benefits of the Flag programme, having experienced it from many different viewpoints.
Programmes
Academic Year Programme (AYP)
All students must be under the age of 18 1/2 years old by August 1st of the year they intend to participate. To meet this age requirement, you must be under 18 years of age on February 1st of the programme year. In other words, if you will be 18 in January of the intended programme year, you will be too old to take part in the Academic Year Programme. All international exchange students who are accepted on to the Academic Year Programme (AYP) will be required to attend a minimum of four meetings along with a parent/guardian in order to complete the required administration as set out by FLAG and the United States Government.
Short Term Programme (STP)
Any secondary High School student in the United Kingdom who has reached the age of 15 years old by July 31st of the current year of participation – is eligible to apply.