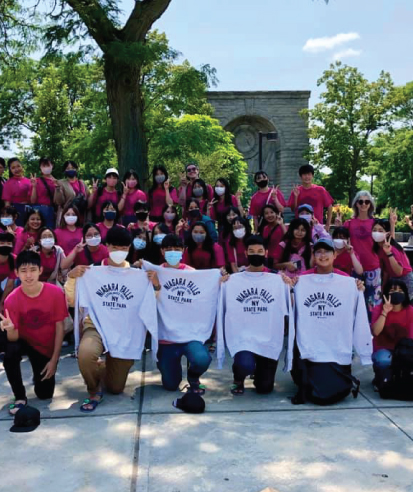 Early Arrival Cultural Camp
Welcome to Smooth Landing!
Since its founding in 1989, FLAG has kept the commitment to provide programs uniquely designed for preparing international students for success inside-and outside- of the classroom. Smooth Landing is no exception! It's an annual extended cultural camp for early arrivals.

Smooth Landing offers the opportunity to overcome jet lag, digestive issues from jitters or new foods, and other common concerns affecting new students upon landing in the U.S.
Make A Valuable First Impression!
With Smooth Landing, students gain invaluable insight, confidence and enhanced adapting skills to better communicate, self-motivate and achieve goals. This positive transformation occurs before students reach host families, schools and communities. Therefore, everyone is fresh and ready to make the best first impressions!
With an 8:1 student to teacher ratio, the staff represents over 100+ combined years of licensed, accredited teaching experience. These educators also have backgrounds in guidance counseling, coaching, mentoring, interpreting and even as a high school principal. All are world travelers with one or more fluent in Japanese, Spanish, Portuguese, Italian, Thai, Vietnamese, Chinese and Sign Language.
Classes begin immediately after breakfast each day. General instruction is given in the auditorium before breaking into small groups for discussion, role playing, essays and exercises structured to further develop written and verbal capabilities. After lunch, students join together again for interactive engagement through sports and performing arts (martial arts, dance, singing, recitation, drama or playing musical instruments). Late afternoons and weekends, students merge with the American teens who are studying on campus or attend planned events such as excursions to the beach, baseball games, bowling, movies, shopping, treasure hunts, concerts or yoga sessions.
Ready to Sign-Up?